How to apply Liquid Foundation and Introducing our new, groundbreaking tinted Glow Guard, Radiant Defense Perfecting Liquid Broad Spectrum SPF 25. These innovative formulations of dermatology-inspired ingredients can deliver a radiant, healthy-looking complexion. The finishing step of your skincare routine should be to protect and sustain your glowing skin with a natural finish. I will share the best brush for liquid foundation that I use.
I will go through some indispensable information on the "last step of your skincare routine". Great skin occurs when you choose a comprehensive system which is, in my view, one of the best liquid foundations for 2021. I have applied this formula for three years now, and my skin looks faultless and protected, resulting in a radiant glow.
I will also provide more solutions to your questions, so I hope you thoroughly enjoy this article.
What is the difference between Liquid Foundation, Tinted Moisturizer, BB Cream Cream?
Foundation makeup has been uncomplicated until now. All you were required to do was ascertain the type of foundation, moisturiser, and powder you wanted. In 2021, the increasing popularity of dermatology-inspired skincare products in various colours has created many more numerous choices for you, the consumer. So whether you choose a liquid, a cream or stick formula may appear a daunting business.
I am more excited presently about the available colour ranges. All these choices indicate that it is simpler to get the coverage and finish you want.
What Is A Liquid Foundation And How To Apply Liquid Foundation?
Foundation is a liquid or powder cosmetic applied to the face to produce an even, consistent complexion colour. It is frequently used to conceal blemishes, and often alter the skin's natural colour. These foundations frequently act as a moisturiser, sunscreen, astringent or base coat for more nuanced cosmetics. In ancient times these foundations were often associated with body painting or body makeup, as they regularly produce more skin coverage. Enjoy reading regarding how to apply liquid foundations.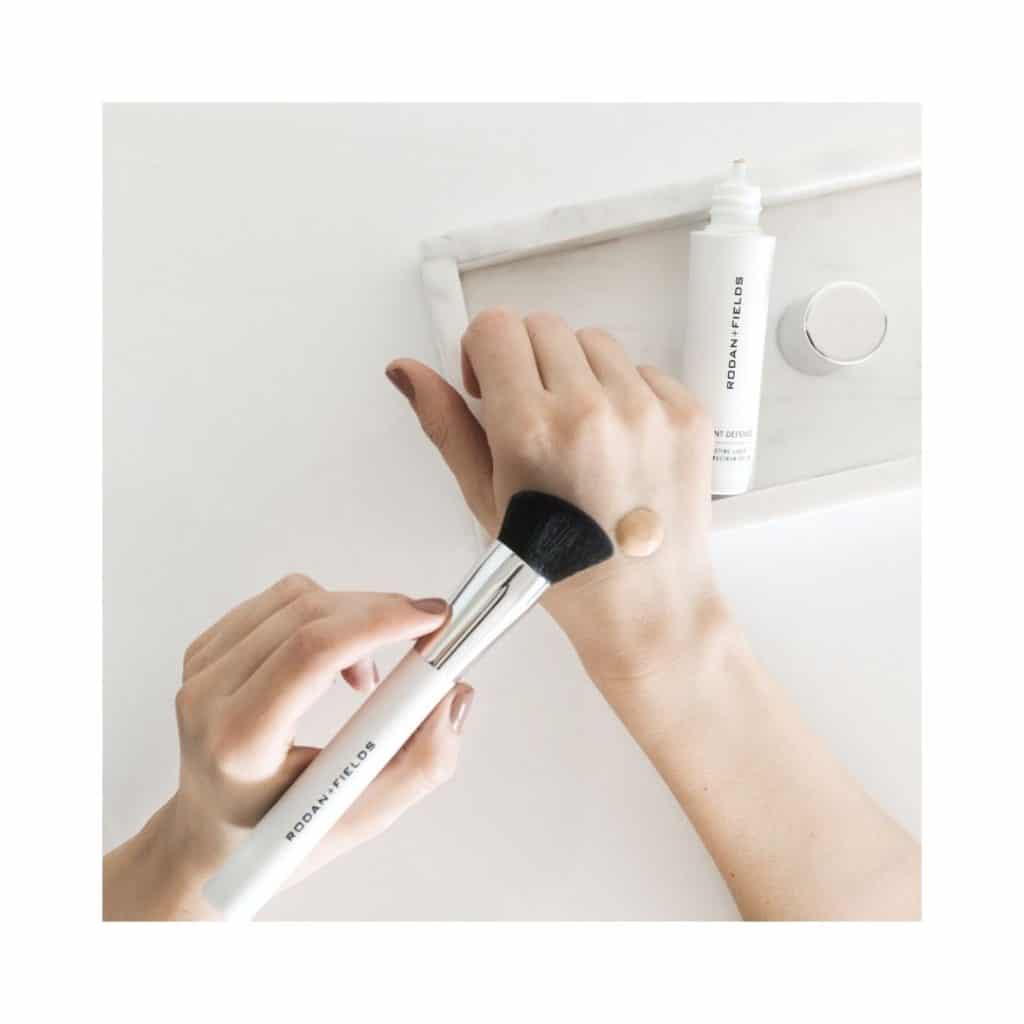 How to apply Liquid Foundation?
Liquid foundation is your traditional base makeup; blending easily, and with numerous options. I have noticed watching youtube videos that some women|men can be extra inspiring when embracing these products and colourings. The coverage range you can choose is medium to full coverage.
There are countless variables in this question to find a clear-cut solution. Using a liquid foundation can be quite an involved topic.
How uniform does your product go on? What standard of finish are you looking for? What strength of coverage would you like? What Liquid foundation are you using right now? How much time do you have in the morning? All these elements play a part in the type of product you choose. I'll try to sum up some significant features and benefits of each product.
For a more solid layer or to cover a large area, you might want to use an application make up brush. However, you can likewise utilise your fingers or a makeup application sponges. Their purposes vary to meet the requirements of various liquid foundation products.
For a fabulous cleaner coverage and seamless application, apply using a sponge or beauty blender allows you not to worry about waste. To help your skin glow, I advise choosing a makeup primer. I sometimes even mix foundation products with primers, serums and moisturisers.
In this way, I can use less foundation. I used to enjoy mixing concealers with pinched fingers to my moisturiser.
After discovering liquid foundation, I understood I did not need to mix products.
How to apply liquid foundation?
I normally begin with a dab of foundation to my forehead, then my nose, cheeks, and chin. I favour using a makeup brush, blending outwards you can also utilise your fingers or a makeup sponge. If your liquid foundation comes with a pump or a tube, use one pump for sheer coverage. Then wait a few minutes going back with a 2nd pump for medium coverage. Developing layers gradually produces a more desirable outcome.
Is a foundation the same as a tinted moisturiser | liquid foundation?
They are not identical, but they are comparable. In liquid | foundation tinted moisturiser, the quantity of colour pigment used is typically less than what you would find in a foundation. Tinted moisturisers frequently manage to have more enhanced moisturisers, helping to hydrate the skin. Overall, though, they are both simply delivery vehicles for skin-tinting pigments.
The volume of coverage provided is the most significant distinction separating a liquid foundation and tinted moisturiser.
Some enjoy adding colour by applying a tinted moisturiser but do not require the coverage. A tinted perfecting liquid moisturiser can also conceal the skin's surface, but it will not completely hide the skins' imperfections or fine lines. The volume of pigmentation is less in a tinted moisturiser than in a liquid foundation cosmetic.
BB Cream/Spf 15. BB creams are staples of K-beauty, and it is profoundly considered in Korea for its substantial blend of skincare and comprehensive skin coverage. What makes BB creams is the sunscreen ingredients incorporated into it, the moisturiser, colour, and rejuvenating vitamin ingredients. Tinted moisturiser is very different from a foundation; it has a more natural finish.
I recommend applying creamy liquid skin tint on the face's five key points: forehead, nose, each cheek, and chin. Applying this moisturiser with fingertips, a wet sponge, or a brush. As I prefer always using a brush, I hold the brush near the bristles and not at the end (it keeps you from pressing in the formula too hard).
BB creams and CC creams typically address many skin concerns, such as coverage, sun protection, and hydration. CC creams give more moderate coverage. It is customarily implemented to smooth out skin colours. 
How Do you Apply Liquid Foundation, i.e. CC Cream?
How you apply a CC Cream is that your application will be the same way you would using liquid foundation by putting foundation onto your face and blending it in with your fingers, a brush, or a sponge.
What is a Stick Foundation?
There is an excellent advantage of concealing blemishes with stick foundations or concealer. The thick and solid foundation is remarkable for makeup artists, makeup buffs, foundation appliers, and self-tanners. In my view, for those who are wanting to achieve a more natural look, you can avoid this product.
Women and men with dark skin especially utilise these stick concealers. People who prefer a more polished shade at the centre of the face and a deeper shade on the hairline.
To completely cover or contour your facial features, you should first directly draw the product over your face. You can produce a daytime look by implementing a brighter shade of pigment under your eyes, your cheekbones, down the centre of your nose, chin, and forehead. Furthermore, it's possible to place the darkest shades under the cheekbones, down the nose's side, and in the hairline.
How To Apply A Liquid Foundation vs A Dermatology Inspired Tinted Moisturiser?
A Tinted moisturiser is a coloured moisturiser. I love this immeasurable choice because it provides the least coverage of all. Applying it with your a suitable brush is very simple; you will look like a more natural and youthful look. You can also layer a tinted moisturiser over your regular moisturiser.
I usually apply the tinted moisturiser to the back of my hand then dabbing the brush on the liquid foundation. I then blend outwards using a paintbrush, fingers, or a sponge. This process is identical to how you apply a liquid foundation.
Why You Consider Switching To The Radiant Defense Liquid Foundation?
I aspired to feel great in my skin, all day, every day. This breathable, lightweight formulation of Radiant Defense Perfecting Liquid provides me with a radiant finish to my skin. Whether I am running to work, a yoga class, lunch with friends or an evening cocktail party.
No matter your age, skin tone, skin concern from Oily, Dry or Sensitive skin. This Perfecting Liquid immediately perfects and protects your skin with our RD3 Complex designed to protect the glow you have earned with your skincare routine.
Is Radiant Defense Perfecting A Liquid Foundation?
Although I have discussed how similar these products are, radiant Defense is not a cosmetic product. It is a dermatology inspired skincare moisturiser.
In 2021 we all need Environmental Defense. Rodan Fields proprietary RD3 Complex helps you to counterbalance the adverse influences of environmental aggressors and free radicals in our environment.

As a Barrier Defense, the Rodan Fields RD3 complex helps repair your skin's natural moisture barrier to protect itself against, dehydrated, irritated skin and the noticeable indications of environmental stress, such as heat and the cold weather.

Photo Defense. This non-acnegenic and non-comedogenic formula includes broad-spectrum SPF sunscreen that guards your skin against UVA and UVB rays and disperses infrared light.

The best features are that it perfects and visibly, even skin tone.
Is Radiant Defense Perfecting Liquid Better Than Makeup?
Guess what, more than 70% of Rodan and Fields customers think Radiant Defense is better than makeup. A four-in-one tinted moisturiser that looks like makeup but provides skincare function.
Radiant Defense Perfecting Liquid Broad Spectrum SPF 30 offers an all-day moisture-rich formula to keep skin feeling healthier + more radiant.
BB creams, foundation, and tinted moisturiser are often associated with shiny and oily complexions. For these reasons, Radiant Defense is a radical improvement over conventional scented lotions and perfumes. You can use ten flexible hues to obtain beauty and environmental benefits.
Why Use A Perfecting Liquid Moisturiser instead of Liquid Foundation?
NEUTRALISE the skin-darkening environmental aggressors.
RAISING the natural moisture barrier for smoother skin.
PROTECT one's skin against UV rays for healthier skin.
PERFECT complexion to have that instant glowing effect.
*78% of the customers surveyed prefer Radiant Defense to other tinted products.
Colours available – Shell, Cream, Beige, Sand, Golden, Honey, Almond, Caramel, Espresso, Truffle.
Is Radiant Defense Perfecting Liquid Foundation Non-Comedogenic?
Yes, Radiant defence is oil-free, it will not clog your pores, i.e. this means non-comedogenic. Using Radiant protection won't generate any breakouts ( Non-acnegenic), and it lasts all day.
Using Radiant defence has equipped me with cosmetic benefits and dermatological benefits over time; it has improved the overall appearance. It has blurred the imperfections of my skin to achieve the "Natural Glow Makeup look".
Which Liquid Foundation is Best For Dry Skin?
Yes, Radiant defence is oil-free, it will not clog your pores, i.e. this means non-comedogenic. Using Radiant protection won't generate any breakouts ( Non-acnegenic), and it lasts all day.
Using Radiant defence has equipped me with cosmetic benefits and dermatological benefits over time; it has improved the overall appearance. It has blurred the imperfections of my skin to achieve the "Natural Glow Makeup look".
Which Liquid Foundation is Best For Dry Skin?
Firstly before covering up your skin. I would approach your dry skin issues. Looking at your skincare routine and skincare products, the environment you live in and also your lifestyle. I have covered dry skin in a post on the Best Skincare in 2021 for Dry skin.
Once you have attended to your dry skin condition, you would want to choose something which is going to again defend your skin against the environment which has induced your dry skin; you want to guard your dry skin from UVA, and UVB. You also desire to choose something that repairs the skin's natural moisture barrier and defends against further dryness and irritation.
That is precisely why I advise after looking at your skincare; you begin implementing a dermatology-inspired product such as a tinted moisturiser for your dry skin concerns.
What Liquid Foundation is Best For Oily Skin?
I will begin back at the basics and suggest you first look at your skincare routine to address your skin's oiliness. Your skin is complicated, and to take care of has become more comfortable with Rodan Fields skincare routines. Before formulating a proper skincare regimen, first, know what the issues of your skin.
Understanding your skin type is essential because you should use skincare to control the oil and work the best.
Regardless of your particular skincare routine, compliance should be at the top of your list. Being consistent with your regimen is the best way for you to get the most noticeable facial results.
Using Radiant Defense which is oil-free, and won't clog your pores. It is also non-acnegenic and non-comedogenic. IT provides your skin with the beautifying benefits and the dermatological advantages over time, improving your skin's condition and blurring out imperfections.
How do you achieve the "Natural Glow Make Up" Look?
Skincare is a prerequisite when you want glowing skin. I always start with a gentle microdermabrasion paste to begin with a skin prep to get all the blood flowing into the face. 
My recommendations would be the Rodan Fields Active Hydration Microdermabrasion Paste. It would be best if you used Micro-Dermabrasion Paste 1–3 times a week. 
Massage face or body for 30–60 seconds, avoiding the eyes. Do not expose the product to moisture. 

It would be best if you wiped it clean and then pat dry. 
Substitute this instead of a cleanser. 
For skin: Use before the application of moisturiser. 
For those looking for gentler exfoliation, it's recommended to use it on damp skin and gradually add more water. For those with sensitive skin, I would not recommend using this product does wonder. 
Next, using a face mask, I know you might be interested in learning that some dermatology-inspired products can be used as a primer to apply makeup and foundation to appear glowing. 
Our REVERSE Radiance Mask is a facial mask designed to reveal smoother, clearer skin in 10 minutes. With continued use of the product, skin tone will visibly even out. Made with brightening Retinal-MD Technology, exfoliating Glycolic Acid and Turmeric Extract, this metallic cream mask brightens the skin and serves as an improved face. Utilise this concentrated mask if you are looking for an impressive perk from your Skincare routine.
Apply a reasonable amount of the liquid onto clean, dry skin. Wait to dry completely. After five to ten minutes, run water and gently pat dry. 
For the most optimum results, I recommend using it at least 2-3 times a week. Before you go out and right before Step 2, your everyday skincare routine is the Toner in USA, Canada, Australia, or Essense in Japan.
I usually apply the ENHANCEMENTS Hydration AH Serum, which is amazing for an oil-free moisturising serum that increases and keeps the skin's moisture level. This product balances the moisture on my skin, allowing it to penetrate before applying the next product.
I

ncrease the value of the Sodium hyaluronic acid

and glycerin

R+F's unique "3D3P molecular matrix" combination.

It catches moisture in the air and forms a moisture film on the surface of the skin. Leaves skin moisturised & healthy all day long.
Then, I shake the bottle well and gently squeeze a pea-sized amount of Radiant Defense onto my fingertips or apply with the Radiant Defense Liquid Brush (The Best Brush For Liquid Foundation) to the back of my hand. Dabbing the products onto my forehead, cheeks, nose and chin.
I soothe it and blend it evenly over my entire face in an outward direction. The tapered design of the brush is a great way for easy application along every facial contour. Such as around your eyes, nose. Don't forget to blend up to your ears also.
This product has buildable coverage so you can control the perfecting process. Applying more product in a soft, dabbing motion for additional coverage as you need.
Congratulations you now are a smooth, radiant and glowing billboard for your skin. Take a couple of selfies and share with your social media network how you look.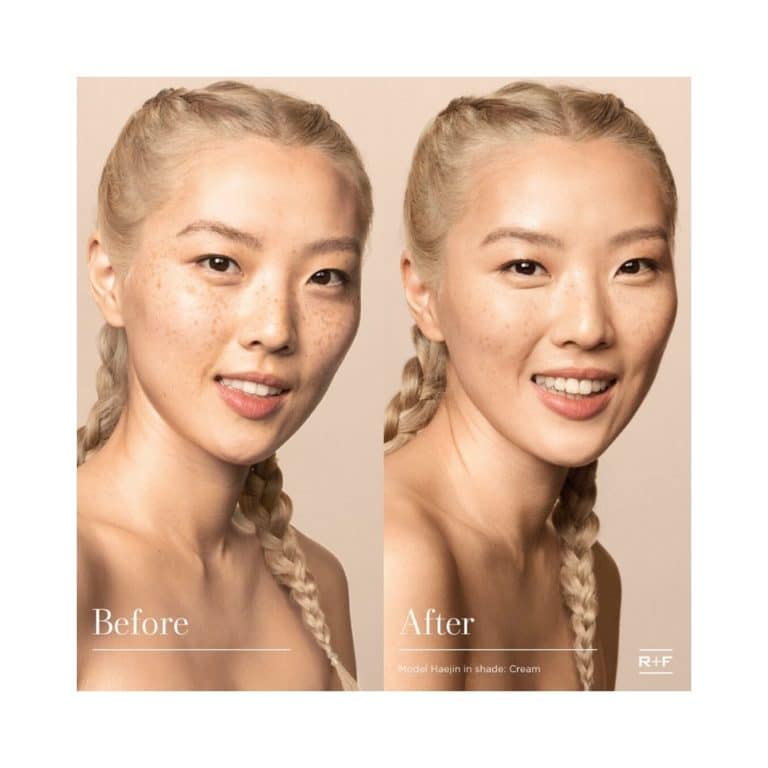 What Is The Best Brush For Liquid Foundation And Tinted Moisturisers?
My recommendations would be to brush with gentleness. Look out for a specially designed brush made of soft fibres to ensure a flawless application of your liquid foundation | Radiant Defense Perfecting Liquid. That is why I consider it the best brush for liquid foundation.
You will love this brush because the tapered shape delivers a precise application along every facial contour. At the same time, the luxuriously soft fibres glide across your skin for an even, flawless, smooth finish.
I have ditched all my other brushes and now only use the Radiant Defense Liquid brush. I add a pea-sized amount to the back of my hand, and I lightly tap the brush on the liquid, then use an outward motion and apply the perfecting liquid to the face.
How do I clean my Liquid Foundation Brush 2021?
I rinse the bristle under warm water ( keeping the water away from the metal handle) applying a dollop of mild soap or shampoo into your palm and gently swipe the brush back and forth over the soap/shampoo. Rinse and repeat this process until the water from the brush runs clean. Gently squeeze out the excess water using a paper towel and lay the brush flat on the paper towel to air dry.
Read More >>> How To Clean Your Makeup Brushes.
Please reach out to me if you have any questions on the products or want a free 30 min Skincare Consultation with me.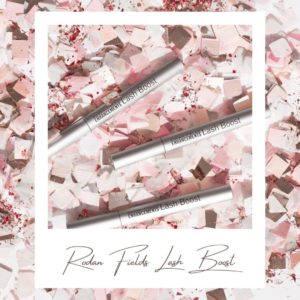 Table of Contents Innovative Science Rodan Field LashBoost Ready to return to enjoy your Lashes? You can improve the appearance of eyelet volume and length
Read More »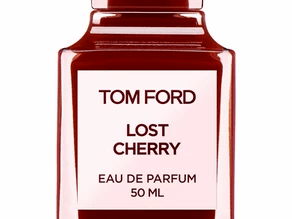 As you well and truly know that many people have the idea of a signature scent. A fragrance that you wear each day and people
Read More »
Independent ロダン アンド フィールズ 日本 Consultant Number 74526520
audrey@audreyandersonworld.com
Tel: +61 – 411 597 018
Tokyo | Yokohama | Osaka | Nagoya | Sapporo | Kobe Fukuoka | Kawasaki | Kyoto | Saitama
USA | AUSTRALIA | CANADA