Home
 Personal Branding Strategist | SNS Marketing | Growth Consultant
Audrey is a Personal Branding Strategist, with experience in SNS, Marketing, Branding & Positioning Expert Consultant. In addition, she is the founder of the community for creative, ambitious, and accomplished entrepreneurs.
That is to say, people who work in industries such as E-Commerce, Corporate Sales, B2B, Direct Sales, Affiliate Marketing.
As a result, Audrey has excelled as an SNS Marketing Consultant, she features a proven portfolio in delivering sales revenues. Consequently seeing growth, and developing different businesses in the Asian markets.
So, there is no secret within the last 33 years she has founded her owned a successful construction company in Perth, Australia.
Meanwhile, she also works as a Growth Consultant for a Brand Strategy company based in Hong Kong. Audrey works from her base in Perth.
Consequently, Mersol & Luo similarly offers intelligence, strategy and consulting solutions to business wanting growth in some of the fastest rising economies in the world.
Covering markets from Mainland China, Taiwan, Singapore, Hong Kong, Macau and Malaysia.
That is to say. Mersol & Luo services are founded on the solutions of risk mitigation when navigating the effective market entry.
As a result, assisting clients with initial revenue growth, business development and expansion into new markets.
In Conclusion Audrey's focus in 2021 includes developing the Japanese marketplace for ロダン アンド フィールズ 日本.
Therefore implementing SNS marketing for these dermatologist skincare products utilizing Social media.
Go To Market Strategy | Personal Branding Strategist
Commencing, September 2017, she launched the private Branding Coaching site. To share the information she has as a Personal Branding Strategist.
As a result, she has cultivated an active online community for people and entrepreneurs.
Consequently, this has ensured interviews, YouTube, online programs, digital summits, business mentoring.
Moreover, behavioural shifts for the members while having a personal brand which is cohesive online.
Subsequently Audrey has worked with individuals and makes that have a sincere desire to enhance what they are doing. 
For example, working with key decision-makers and action takers of the planet as they push the boundaries of what's possible for their business.
To clarify their life goals and switch their fantasy goals into a replacement daily reality.
And in doing so are changing their lives, their families lives, and therefore the lives of everyone they are available in touch with.
Authentic Personal Branding Strategist
She wants to spark a dramatic change in her client's performance and your their results.
Firstly in supporting them with her 33 years of real-world experience business marketing experience.
Secondly, she has seen tremendous success, with those who have worked with her.
That is Audrey is on a mission to encourage individuals and entrepreneurs to steer their lives, find their own voice, and have a never-give-up spirit to achieve their highest potential.
Moreover, based on your goals, talent, and results together with your customers. To clarify she will assist you to create your personal branding strategy and positioning to assist you to be authentic, visible, and documented in your niche. 
To sum up she is going to assist you to define where your personal brand and business is today.
And where you would like to progress within the next 3, 6, or 12 months. Subsequently, there is support for your business model, industry, the position of your business, and your brand story.
Personal Branding Strategist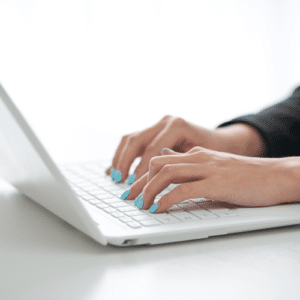 Audrey's background is predicated in Asia, as she grew up in Malaysia then her family emigrated to Australia. 
She then has married an American, so, her family is extremely diverse and multicultural. She has worked with clients from every corner of the planet.
In Conclusion, with an exceptional and robust background in Personal Branding and SNS marketing, Organizational Analysis. 
Audrey is experienced in creating and dealing with new clients living in diverse foreign communities
Independent ロダン アンド フィールズ 日本 Consultant Number 74526520
[email protected]
Tel: +61 – 411 597 018
Tokyo | Yokohama | Osaka | Nagoya | Sapporo | Kobe Fukuoka | Kawasaki | Kyoto | Saitama
USA | AUSTRALIA | CANADA